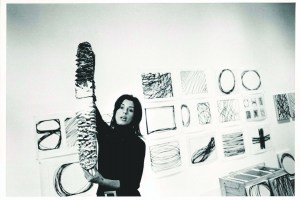 Matthew Higgs of White Columns interviewed Paula Cooper for Interview and the end result is well worth a read, plus there are some terrific archival photos to accompany it.
From the interview:
COOPER: I don't plan. I'm really bad about planning, especially when it comes to working with artists. If an artist can't do something on a given date, I accept that. It doesn't make me upset. I keep some space open throughout the year because something wonderful might come up, and I want to be able to work that in.
If you'd like to read more about Ms. Cooper, why not check out this profile of her, by my colleague Michael Miller?