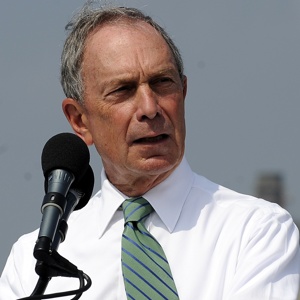 Mayor Michael Bloomberg often unveils controversial public health initiatives, and if you're an op-ed columnist in one of the city's newspapers, you can be rest assured that the mayor is not enthused with your critical piece on his proposal de jour.
"The industries that make these products, whether they make full-sugared drinks or they make formula, they fund these columnists who write these crazy stories without any knowledge of the real science,"  Mr. Bloomberg said John Gambling's radio show this morning. "If you had real, respected doctors or public health officials writing them, it'd be one thing. But they're always some crazy op-ed person who just says it."
"And you get a great headline, so the paper publishes it," he added.
Mr. Bloomberg's latest initiative, of course, is a push to encourage mothers to breastfeed in hospitals instead of using baby formula, which has been the subject of conflicting media reports in terms of the level of coercion involved. Naturally there has been some criticism.
For example, The New Republic's Amy Sullivan declared today, "This breastfeeding madness has gone far enough … [I]t is pure and simple snobbery."
"Any mom who loves, feeds and cuddles her kid is doing her job," New York Daily News columnist Lenore Skenazy wrote yesterday. "Maybe the mayor should get back to his."
"This initiative will only make life more difficult for newborns and their moms," Karol Markowicz wrote in the New York Post the day before. "The busybodies should butt out."
"Nobody's trying to restrict the mother's nursing options in any way and it doesn't restrict access to the formulas and it doesn't require hospitals to hide or lock up anything," Mr. Bloomberg countered today without naming his critics, adding later, "But if the mother wants to breastfeed you don't want the hospital to force her to take formula."