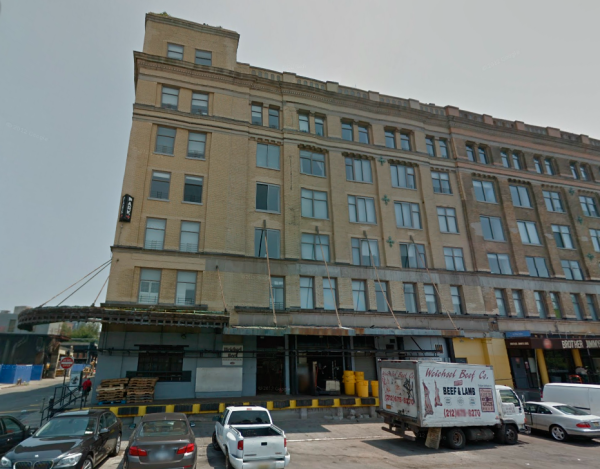 The Meatpacking District is now as dead as the cattle carcasses that once poured blood onto its cobblestone streets. The last independent meat supplier in a neighborhood that once has more than 200 has moved into a city-controlled co-op in the neighborhood, the last redoubt of steaks and chops in the area. Weischel Beef is being replaced with—yep—more high-end retail, according to The Real Deal.
There are still nine operators left slinging meat the old fashioned way, but they are now all penned in like poor veal cows on a city-controlled site on Little West 12th Street between Washington and West streets. Weischel Beef had been just down the block at 525 Washington Street.
A former refrigeration building, Rockrose Development bought 525 Washington in the 1980s and turned it into apartments last decade. It put retail in part of the building but found the West Street frontage too challenging to convert. But now that Weischel's lease is up, it is time to let the boutiques feast—if in the wrapper of the neighborhood's historic character.
"We are going to take down the loading dock and restore the façade and keep the [awning] and keep the cast iron, to make it similar to the retail at Intermix," which is at street level, Thomas Elghanayan, chairman of TF Cornerstone, told The Real Deal. His firm, which is a successor to Rockrose, turned a similar trick at 810 Washington Street, where Intermix and other luxury brands are located inside an old meatpacking building.
Sam Farella, owner of Weischel, holds out hope that there is still room for his kind in the neighborhood, on the city-owned land. "I think it is stable now. I hope so," Farella told The Real Deal. "We've had enough change in the last 20 years. We never thought there would be apartments above us."
But how long before the city thinks it can put the co-op to a "better and higher use" as well, in the parlance of the development industry.
We might as well take to calling this the Shoppingbag District. Or has Soho already claimed that title?