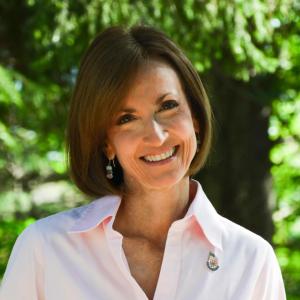 Hudson Valley Congressman Nan Hayworth's bid to hold onto the Independence Party line was thwarted in appeals court yesterday and the Republican will have one less spot on the ballot as she competes against Democratic attorney Sean Patrick Maloney this November. Not content to leave the news stand on its own, Mr. Maloney blasted out a statement this afternoon entitled, "Hayworth Can't Find 770 Independent Voters Who Want Her Back."
Of course, "Independent" voters aren't the same thing as the more common "independent" variety, but Mr. Maloney felt her inability to secure enough signatures to spoke to her conservative ideology and votes.
"Congresswoman Hayworth ran on the Independence Party line in 2010, and then went down to Washington and championed the Tea Party agenda to end Medicare, passing $6,400 in costs on to our seniors all so she could pay for another huge tax break for millionaires like herself," Mr. Maloney said in the statement. "Congresswoman Hayworth calls an extremist like Paul Ryan a 'mentor' and 'friend' – no wonder she couldn't find 770 Independence voters here in the Hudson Valley who want to represent them in Congress."
Ms. Hayworth is far from the only politician in New York who lost the Independence Party line this cycle. Due to the complications of finding voters registered as Independent (many of whom surely thought, mistakenly, that they were registering in a nonpartisan, independent fashion) and a shift in the primary election date and corresponding the signature deadlines, pols ranging from Rep. Michael Grimm in Staten Island to Queens congressional candidate Grace Meng have suffered similar fates.
The line's main value is its name, and just like some voters register as Independent without knowing quite what it means, some prefer to cast their votes "independently" as well.