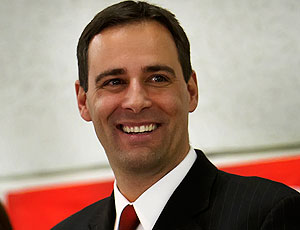 Former Assemblyman Vince Polistina (R-2) would consider running again for the Assembly in the event Assemblyman John Amodeo (R-2) does not run for re-election, say Atlantic County sources.
He would be strongly inclined to go for it, said a source.
Amodeo told PolitickerNJ.com he plans to be on the Assembly ticket next year with incumbent Gov. Chris Christie.
But two sources say political maneuvering persists in Trenton to relieve Amodeo of re-election duties with a job at the South Jersey Transportation Authority.
If that occurs, Polistina would likely run again for the Assembly rather than pursue another challenge of state Sen. Jim Whelan (D-2), who beat him last year.
A Republican source told PolitickerNJ.com that Democrats want to remove Amodeo in an attempt to gain an LD 2 Assembly seat. They also want to minimize the probability of Polistina again challenging Whelan in a repeat of one of the most costly legislative contests ever.
GOP sources downplay another collision of that kind, pointing to Whelan's strength and ability to cross party lines for votes.