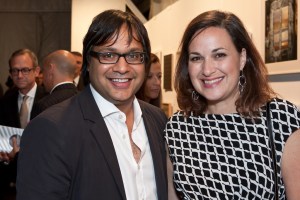 The Elmhurst Art Museum, in Elmhurst, Ill., announced that it has appointed Staci Boris as its new chief curator. The news comes from the Elmhurst Press, via Artforum. Ms. Boris was a curator at the Museum of Contemporary Art in Chicago for 12 years, and recently served as the executive director of the Art Chicago fair, which its owner, Merchandise Mart, decided to shutter earlier this year.
At the MCA, Ms. Boris organized shows with Sarah Sze, William Kentridge and John Currin, according to the paper. After leaving the MCA she held the position of senior curator at the Spertus Museum in Chicago from 2004 to 2009. She told the Elmhurst Press, "I'd like EAM to serve as an artistic and cultural hub, where something stimulating, challenging and participatory is always part of the museum experience."
Congratulations, Ms. Boris.