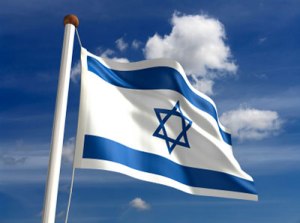 State Senator David Storobin and Councilman Dan Halloran are teaming up to travel to the Holy Land. The two Republican officials, who are both competing in areas where the observant Jewish vote is critical to their electoral coalition, are set to leave over the weekend and return at different points next week.
"The Jewish people have a right to build and live wherever they want," Mr. Halloran, a candidate for Congress, said in a statement. "Our president is not a real ally of Israel's. Our president's party, the Democratic Party, is not a real ally of Israel's. They think Israel needs to apologize for defending herself. They think that we should apologize for standing with Israel."
Mr. Storobin also blamed the Democratic Party for failing to side with Israel, although not quite as directly.
"We must come together to protect Israel, our country's most devoted ally and the Biblical homeland of the Jewish people," he said. "Jews have the right to build and live in all of Israel. The president, and many Democrats, do not understand this. For me, this trip isn't political, it's personal."
That Mr. Storobin and Mr. Halloran, who are running in districts in Brooklyn and Queens respectively, would travel together is interesting but perhaps not shocking, as Mr. Storobin recently hired Mr. Halloran's political adviser and spokesman to work on his own campaign as well.
Mr. Halloran's press release notes a rather hefty schedule, noting that he's scheduled to meet with the speaker of the Parliament, the deputy prime minister, the former deputy chief of the Mossad, roughly 20 members of the Knesset, and the Sephardic chief rabbi of Israel. For his part, Mr. Storobin is set to meet "with numerous rabbis and leaders in government."
Mr. Halloran returns next Wednesday, Mr. Storobin the Sunday after that.