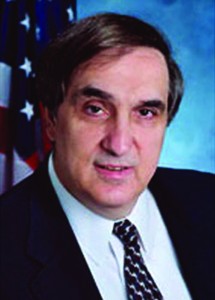 Assemblyman Vito Lopez, as expected, has announced his resignation as chair of Kings County Democratic Party. Contrary to some rumors circling about, however, he has vowed to remain in the State Assembly, despite being stripped of his seniority and staffing budget.
"I am announcing that I will not be seeking the position of party chair of the Kings County Democratic Party," Mr. Lopez said in a statement this afternoon. "The onslaught of character attacks has put enormous emotional pressures on my family and close friends. I cannot sit by and allow that to continue. My political history has been to fight through challenges and political conflicts but, for the sake of loved ones and the Democratic Party, it is important that I take this action."
Mr. Lopez also reiterated his innocence in the sexual harassment charges the State Assembly has found credible evidence of.
"I have never sexually harassed any staff and I hope and intend to prove in the coming months the political nature of these accusations," he said. "I have worked tirelessly over the years to bring important programs and services to the poor and working poor. This could not have occurred without the support and time commitment of dedicated staff, many of whom have benefitted from the positive work experience in the positions they currently hold and in the subsequent careers that theyhave pursued."
He continued, "I plan to continue to serve the residents of the 53rd Assembly District and the borough of Brooklyn. With that objective in mind, and with appreciation of the support that I have received in recent days from so many friends, community and religious leaders, and political leaders, I regrettably take this action. I would like to thank my many friends and hope that the needs of the residents of this borough will continue to receive the much needed attention that they deserve."