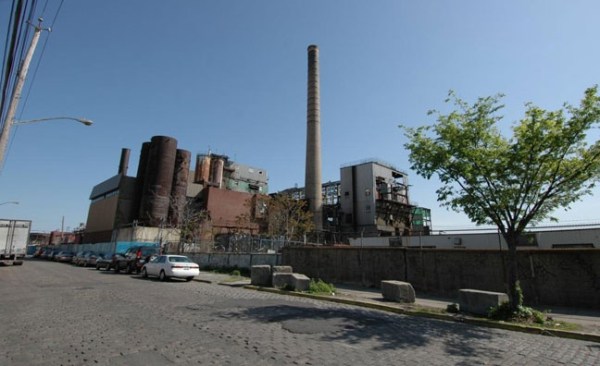 Could it get any more Brooklyn than Red Hook? From On the Waterfront to that new Spike Lee movie you haven't seen, the neighborhood is just off the grid enough to keep nostalgic hipsters feeling like they live in some far away place that is anything but Manhattanized (never mind the IKEA and high-end restaurant scene). But just as the Barclays Center has transformed the nexus of Park Slope and Fort Greene (for the worse, at least in certain [fresh] eyes), might a new Nets training facility do the same to Red Hook?
According to Crain's, the Nets toured a site owned by Red Hook megadeveloper Joe Sitt.
Despite its ballyhooed move to Brooklyn, where its first regular-season game will be played Nov. 1, the team will continue to practice at the Nets Center in East Rutherford, N.J., during the upcoming season.

The search for a Brooklyn location has been going on for over a year now. Last year, the Nets weighed three sites in Brooklyn, according to another real estate source. But team officials decided not to pursue those opportunities because a number of key players reside in New Jersey and wanted to practice closer to home, the source said. The Nets also have a lease on the facility in East Rutherford that runs through June 2015.
Perhaps to split the difference, they could practice in Manhattan. Say, at the Garden? The place sure could stand to see some good basketball played on its courts, couldn't it?