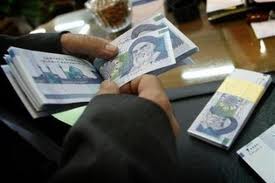 Two more banks are under investigation for violating U.S. sanctions against Iran, various sources reported today, as Royal Bank of Scotland and Germany's Commerzbank joined Standard Chartered, HSBC, Lloyds Banking Group and ABN AMRO in facing scrutiny.
Per The Wall Street Journal:

RBS, 82%-owned by the British government, is in talks with U.S. and U.K. authorities over a long-standing investigation into whether RBS's dealings with Iran breached U.S. sanctions, according to a person familiar with the matter. Commerzbank, meanwhile, warned in a recent securities filing that it could face larger-than-expected penalties stemming from U.S. investigations of its dealings with several countries, including Iran.
As we understand the issue, foreign banks already did business with Iran, then U.S. sanctions made certain types of business—routing Iranian transactions through U.S.-based banks, for instance—illegal, but the banks weren't ready to give up the fees they earned on Iranian business, at least not right away. Which is understandable. Fees are fees, and besides, you fucking Americans, who are you to tell us, the rest of the world, that we're not going to deal with Iranians? Not to mention that apparently, everyone else was doing it!
O.K. But every time we read about another one of these Iran probes, we think of the Mahmoud Reza Khavari, the Iranian banker who's been on the lam for the last year after Tehran prosecutors rolled up a $2.6 billion embezzlement scheme. Yes, that's the same embezzlement scheme that led to four death sentences and 35 sentences of 10 years to life imprisonment. So maybe the banks in question were smart enough to realize its better to flout American anti-money laundering law than steal from the Iranian government. Sanctions aside, we could think of clients we'd rather have. On the brighter side, all these tales of Iranian dealings perpetuates are conception of bankers to the Middle East as James Bond-sian figures.