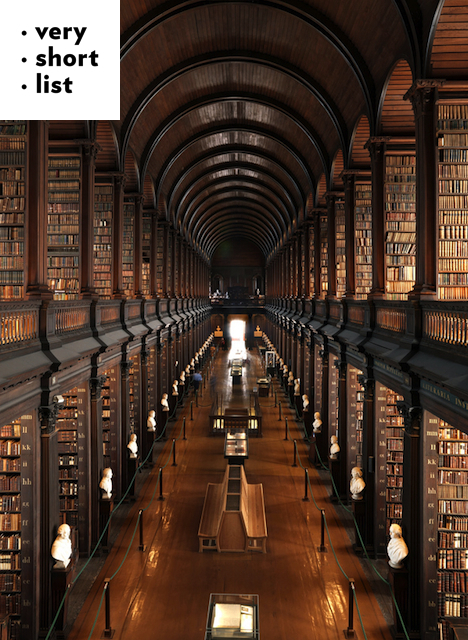 Dear friends and readers,
Today, it's with great pleasure that we announce a new category here at Very Short List: Literature. But in the spirit of concision, we'll call it lit. The rationale is fairly simple: We love books and writers, and since we've already been showcasing quite a lot of literature in our daily missives, we thought it only fitting to make it official.
Every Tuesday beginning next week, we'll be delivering dispatches from literary curators of all varieties: from critics to up-and-coming novelists to established writers whose work has shaped our understanding of the world. To get an idea of what you can expect in our new category, look to some recent contributions from authors and critics like Sloane Crosley, Andrew Leland, Megan Abbott, Shane Jones, and our own Kurt Andersen. It's all about connecting you to the people writing (and writing about) today's most compelling stories.
Moving forward, we'll feature tech on Mondays, lit on Tuesdays, culture on Wednesdays, style and design (though we're just calling it design) on Thursdays, and food on Fridays. We think it makes sense, and that it will make VSL stronger. And we hope you do, too.
Regards,
Your editors
Photo by Flickr user Irish Welcome Tours, used with a Creative Commons license.
This post is from Observer Short List—an email of three favorite things from people you want to know. Sign up to receive OSL here.