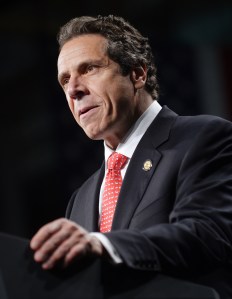 As has been well-reported throughout New York State, Assembly Speaker Shelly Silver is currently in hot water for approving a secret settlement that protected his once-powerful colleague Vito Lopez from sexual harassment allegations. But when additional, credible allegations continued to emerge, Mr. Silver was eventually forced to strip Mr. Lopez of his seniority and urge him to resign from office. Nevertheless, the scandal raised serious questions as to whether a confidentiality provision was ever appropriate, especially one financed by over a hundred thousand dollars of public funds.
After the initial wave of controversy, Governor Andrew Cuomo rhetorically protected Mr. Silver, and threw the blame instead to the two other statewide elected officials, Comptroller Tom DiNapoli and Attorney General Eric Schneiderman. But it turned out Mr. Cuomo himself was involved in at least one confidential settlement when he was attorney general, although the case was of a substantially different nature–employment discrimination that did not involve an elected official.
Defending Mr. Cuomo, his spokesman Josh Vlasto countered that "no senior Attorney General staff were involved in approving this case." However, that statement didn't exactly line up with the facts, and last night, Newsday reported Mr. Cuomo's then-deputy attorney general Leslie Leach approved the case, according to a Freedom of Information Law request. Mr. Leach was very much a "senior" staff member; as Newsday phrased it, she was "in charge of state counsel, the post responsible for handling all litigation involving New York." Dismissing this new information, Mr. Vlasto told the publication, "It's just a sign-off."
Also, according to an Albany Times Union report on Mr. Cuomo's remarks after a press conference yesterday, "Cuomo said he hasn't personally criticized the confidential payment, and noted that such agreements are often struck between the state and plaintiffs."
However, in a radio interview less than two weeks ago, Mr. Cuomo sounded fairly critical.
"My point was that in some ways, it was even worse, it was not a secret deal done by Sheldon Silver, which people would think was just Sheldon Silver signs a secret deal," the governor said. "It was a secret deal reviewed by the Attorney General's Office and implemented by the Comptroller's Office."
The state's ethics panel is currently investigating Mr. Silver's settlement.