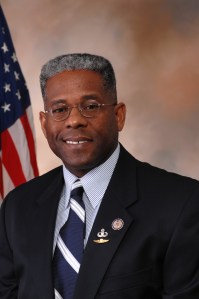 Conservative Florida Congressman Allen West is having a fundraiser in New York City October 1, however, in spite of what the invitation says, he won't be holding the event in a Meatpacking District nightclub that is at least a decade past its heyday, Lotus. The official invite for the luncheon says it will be held at "The Lotus Club," which has been closed for years. Mr. West's event is actually being held at The Lotos Club, a private "literary club" on the Upper East Side.
Mr. West's fundraiser is being hosted by  the authors George Minkoff and Diane B. Saxton.
 Mr. Minkoff is known for his In The Land of Whispers trilogy, a historical fiction series based on the life of the English explorer Captain John Smith. Ms. Saxton is the author of the upcoming "psychological novel" Peregrine Island.
According to Capital New York, Mr. West will also be joined by Queens congressional candidate and Councilman Dan Halloran. The "suggested contribution" to attend the event is $1,000.