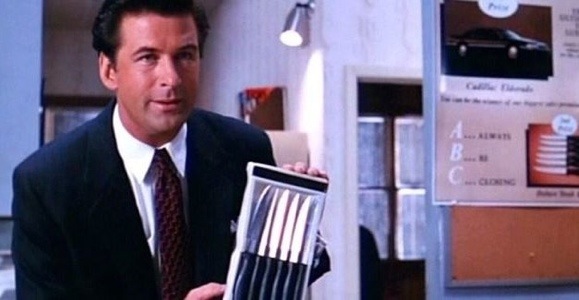 – Fresh off his Broadway run in Chicago, Usher will be kicking his feet up in one of those swivel pods on the third season of The Voice. He and Shakira will be taking over for Christina Aguilera and Cee-Lo Green, who are vacating their judges' chairs on NBC's hit music contest. Of coorse, Usher has an ace card up his sleeve to win over any waffling young talent. It's two words, and rhymes with Bustin Tweezer.
– Rob Lowe, Stephen Colbert, and the cast of Modern Family will be filling in for Robin Roberts on Good Morning America this week while the ABC host undergoes a bone marrow transplant. Hey, we'd take a soggy piece of bread over last week's substitute, Jessica Simpson.
– Would you like to go bowling with Paul Rudd, Rashida Jones, Denis O'Hare, John Oliver, and not one but two stars of a Law&Order franchise? Of course you do. We don't even need to mention that the whole thing's for charity. You were already sold.
– Candace Bushnell keeps having to resettle the same old lawsuit with former manager (and alleged Stanford inspiration) Clifford Streit. She keeps giving him money for his part in helping her get Sex and the City on HBO, and he keeps telling her its not enough. She should just stop and ask herself, WWCBD?
-Alec Baldwin's dream Portlandia role: "A meat salesman with all kinds of charts and graphs of the loins and the sections of the pig and the cow and the organs." Just no pig, please…we're keeping kosher this week.