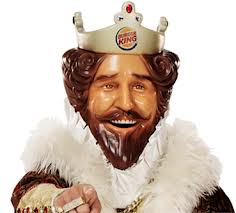 Have it your way: A Miami-based broker accused of insider trading in Burger King stock started transferring assets out of the country, so the Securities and Exchange Commission hit him with a court order.
Waldyr Da Silva Prado Neto, a Brazilian citizen and former Wells Fargo and Morgan Stanley employee, was tipped by a client that private equity firm 3G Capital Partners was getting ready to take Burger King private, the government says. Despite an understanding with the client that he wouldn't trade on such information, and against the advice of a hedge fund friend, Mr. Prado is alleged to have traded on the information, netting $175,000 in illicit profits. In addition, Mr. Prado shared the information with at least four clients, the SEC says.
At least some of the illegal trading is said to have occurred while Mr. Prado was in Brazil, and some of his tips were delivered in Portuguese, which has the government feeling pretty okay about itself for tripping up the alleged fraudster.
"Prado's e-mails and other communications may have been sent from Brazil and may have been in Portuguese, but our commitment to prosecute illegal insider trading in U.S. markets knows no geographic or language barrier," said Sanjay Wadhwa, associate director in the agency's New York Regional Office.