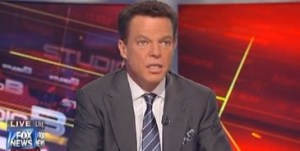 "You know, you wait for the end of these things, and then you worry about how they may end," Shepard Smith told viewers today while showing live coverage of an Arizona car chase in which a carjacker was trying to outrun the authorities. Unfortunately, Mr. Smith didn't know how right he was about to be.
The host was running commentary on the suspect's erratic behavior as he stumbled from the car, noting "It's always possible guy could be on something."
After running into tall grass, the man took out a gun and shot himself, too quickly for Fox to pull the plug on the rolling live footage.
Warning: The video below is graphic and disturbing.

The footage of the suspect:
[protected-iframe id="f4eccf7eb02577bf417b59a216f10fd0-35584880-35147716″ info="http://videos.mediaite.com/embed/player/?content=30F77F1QBSRZQSGF&layout=&content_type=content_item&playlist_cid=&media_type=video&read_more=1&widget_type_cid=svp" width="360″ height="270″ frameborder="0″ scrolling="no"]
As the man puts the gun to his head and pulls the trigger, you can hear someone in the control room yell "Oh! Whoa!" before the screen cuts back to Mr. Smith, screaming to the crew, "Get off it! Get off it! GET OFF IT!!" The segment then cut to commercial.
After coming back from break, Mr. Smith apologized to viewers, saying that even though there was a five-second delay, they weren't able to cut away in time from the horrific scene. "We really messed up," Mr. Smith said. "And we are all very sorry."