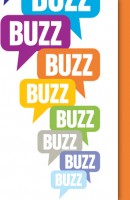 Blog-eating media network BuzzMedia lost a top exec. Village Voice Media named someone who is popular for something to a top spot. The president of MSNBC is excited about winning, or as Charlie Sheen would have it: #Winning. In this edition of Wednesday Afternoon Media Briefs, it's All Nihilism Everything:
BuzzMedia Can't Bill Out: Remember BuzzMedia? They're the Mom-and-Pop Blog Devouring Machine that recently took over Spin. And a press release today announces their latest new and exciting addition to the team: Suri's Burn Book! How excited is everyone for this? 
BUZZMEDIA's mission is to define digital culture. One way we do this is by publishing digital media brands that engage a loyal and devoted fan following with their authentic voice, compelling original content, and unsurpassed storytelling. There are a limited number of influential publishers, and that is very true for the entertainment categ—
We'd rather not let you finish, BuzzMedia CEO Tyler Goldman, because at the end of the day, you just purchased a Tumblr. Then again, it is a brand world. And the more brands you own, well, the more brands you own.
One thing they didn't announce in that press release: That their Vice Preisdent/GM of Music Bill Jensen—previously Village Voice Media's Director of New Media—is out at BuzzMedia after just eleven months (compared to a five-year-plus run at Village Voice Media). An email to the publicist who sent us the press release about their acquisition of Suri's Burn Book wasn't immediately returned, because it's probably not the response they expected, is why. Jensen was with BuzzMedia during an intense spree of acquisitions, including the aforementioned Spin, as well as a foursome of punk rock blogs and an electronic music blog. What could ever be so volatile in a company dedicated to swallowing smaller companies as a growth strategy that would result in the parting of a fairly credentialed new media guru after only eleven months? You tell us.
Beloved Music Writer Gets Important Job: And speaking of Village Voice Media, last week, we took note of Bullett writer Luke O'Neil's piece about reading something so terrible it made him want to quit writing about music. The piece he read was an LA Weekly blog post titled "The 20 Worst Hipster Bands," and yes, it did in fact read like a bad Facebook note written by an insecure Young Republican having a tough first semester away from his parents. That guy who wrote it? His name is Ben Westhoff, and get this: Village Voice Media has put him in charge of the company's music coverage, "particularly the blogs," according to an internal memo. But of course.
And the guy who put him in charge? VVM executive associate editor Andy Van De Voorde, who is basically the Isaiah Thomas to VVM chief Mike Lacey's James Dolan (which is to say: not naming him alongside Lacey in this piece titled "How Management Killed The Village Voice" is to deprive the man of some serious due credit). As for Bullett's Luke O'Neil, if he hasn't hung up his music writer shoes and already started life as an organic tomato farmer by now, well, this ought to do it.

MSNBC President Excited Network Can Live Up To Base Expectations: So MSNBC president Phil Griffin exclaims with glee to Michael Calderone about the network besting others on the opening night of the Democratic National Convention:
"I'm thrilled. You kidding me?" Griffin told The Huffington Post, shortly after getting the news. "You have to take a moment. For all of us in here, we're just taking a moment. Nobody thought we could do this. But to beat CNN and Fox on a big night like that? To beat ABC and CBS on a big night like that? That is friggin' fantastic.
Flash back to New York Times television critic Alessandra Stanley's astute review last week of MSNBC's news coverage, entitled "How MSNBC Became Fox's Evil Liberal Twin" in which she explains MSNBC's core product as a diametrically opposed but otherwise nearly identical version of Fox News. All of which goes to say: Why wouldn't you watch the DNC on MSNBC? They're obviously going to give it every second of airtime is does deserve, doesn't deserve, and then some. They're taking the nuance out of singularity. It may be a numbers victory for MSNBC—albeit a shortsighted one—but it's also a symbolic data-point for what it's taken to get there, and that's abandoning the pretense of news in favor of being an informational arms dealer for one of two factions. Thrilling. [Huuffington Post]
Today's Sole Piece of Semi-Uplifting News: News Corp bonuses got cut. So, schadenfreude out. [The Guardian]
– – –
Tips? Love notes? Easy instructions for the assembly of an army of paper cranes? Thoughts on how loving How I Met Your Mother makes you feel vaguely uncomfortable? Tumblrs for BuzzMedia to acquire? Send 'em here, and we'll try to talk someone out of something.
fkamer@observer.com | @weareyourfek