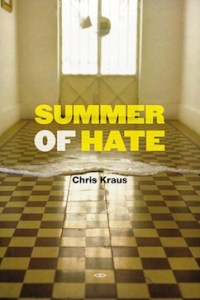 Chris Kraus, the author of the excellent novel I Love Dick, which is guaranteed to make any subway ride slightly more uncomfortable than usual, will be holding a book launch and reading for her new book, Summer of Hate, at Artists Space on Oct. 2.
The novel follows Catt after she wakes up from a near-death sex game and decides to travel to Albuquerque for a respite from her superficial life in the art world (ahem). There she meets an ex-con and, to be brief about, things are fine for a while and then they stop being fine.
The party starts at 7 p.m.