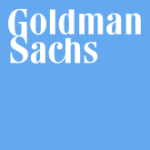 Two-year analyst programs are a staple at Wall Street banks, with college graduates hiring into the entry-level programs before charting paths to fortune via buy side firms, business school, the recording studio.
Not at Goldman Sachs any longer. The firm is ending its analyst program after executives decided it was no longer the best way to develop talent, The Wall Street Journal reported this afternoon.
To put a finer point on it, Goldman was fed up with its best-and-brightest college grads using the program as a launching pad to private equity and hedge fund jobs: 
Goldman fired a handful of analysts earlier this year for breaking their contracts by accepting jobs outside the firm before they were allowed to seek other employment, said people familiar with the matter. Employing analysts at Goldman that have committed to another financial firm makes them potentially conflicted, said the people. Goldman Sachs found itself in a position where it was training too many young bankers to go work elsewhere, said people familiar with the program.
Goldman will do away with so-called program retention bonuses in the move, but whether the elimination of the closed-end program helps the firm retain entry level hires longer is an open question—though presumably one that has been deeply considered. (The firm has been discussing restructuring its analyst program for two years, according to The Journal.) Also interesting: In a conference call to discuss second-quarter earnings, Chief Financial Officer David Viniar said Goldman would cut costs by relying on younger, cheaper employees: "I would expect that with campus hiring coming on, we'll probably have higher headcount by the end of the year," he said. "But we'll have a more junior and less senior-weighted headcount going forward."