A Horace Mann alumni group has launched a new website allowing former students of the elite Bronx private school to send back a virtual copy of their diplomas to protest the school board's reluctance to launch an independent investigation into claims of sexual abuse.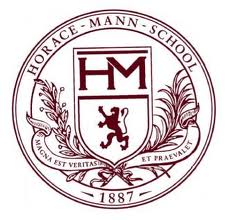 The Horace Mann Action Coalition–made up of graduates from Horace Mann classes in the '60s, '70s and '80s–has launched "Here's My Diploma Back" to protest "the school's refusal to investigate the incidents of sexual abuse inflicted upon our friends and classmates by Horace Mann teachers over decades," the website reads.
"There is a growing feeling among HM [Horace Mann] alums that our degrees have been tarnished by the school's unwillingness to acknowledge, apologize for and investigate the sexual abuse that was suffered by so many of our classmates," said Robert Boynton, a 1981 graduate of Horace Mann and a member of the Horace Mann Action Coalition.
"So we are returning our diplomas–both metaphorically and literally–until which time they can be restored to their original values," added Mr. Boynton, who is also a professor at NYU's Arthur L. Carter Journalism Institute. 
The group has already had "several dozen" former students send back their diplomas through the website, and expects more once Horace Mann opens its doors for the 2012-13 school year this week.
Horace Mann has been dealing with the aftermath of a June New York Times Sunday Magazine article accusing former faculty members of sexually abusing students during the 1970s, '80s and '90s.
Those students have already hired attorneys, including Gloria Allred and Kevin Mulhearn, to pursue possible legal action against the school. Last week, a federal district court judge declined Brooklyn prep school Poly Prep's motion to dismiss a lawsuit levied by its former students, saying New York State's statute of limitations does not automatically dismiss the case. The lawsuit claims that former football coach Phil Foglietta repeatedly molested students between 1966 and 1991. Mr. Mulhearn is representing the plaintiffs in this case.
drosen@observer.com