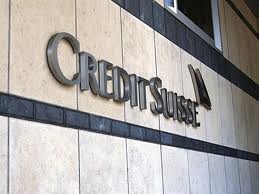 A former Credit Suisse banker was arrested in London today, according to The Wall Street Journal nearly six months after being indicted by U.S. prosecutors for allegedly faking data to boost end-of-year bonuses.
In February, U.S. Attorney Preet Bharara charged Kareem Serageldin, a former global head of the Swiss bank's collateralized debt obligation business, with masterminding a scheme to mismark positions in asset-backed securities, helping Mr. Serageldin and his traders meet targets linked to annual bonuses.
Mr. Sergaldin expressed surprise at the time of the indictment, noting through a lawyer that he'd been cooperating with the law. Nonetheless, prosecutors requested his presence in New York, threatening extradition if he refused. That now seems likely, according to The Journal:
Mr. Serageldin, a dual U.S.-U.K. citizen, is expected to appear in court in the U.K. on Thursday and the U.S. will likely to seek his return to the U.S. to face charges of criminal conspiracy, filing false books and records, and wire fraud. Sean Casey, a lawyer for Mr. Serageldin, declined comment Wednesday.
This news after former UBS executive and Belgian citizen Peter Ghavami was arrested at Kennedy Airport in 2010 on charges he helped rig bids on municipals bonds—and after Dealbook cited Mr. Ghavami's case to warn Libor manipulators in the employ of foreign banks to consider keeping out of the country—leaves us to wonder: Is there no place safe?