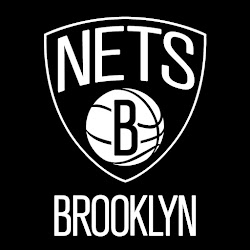 Sportswriter Jake Appleman has inked a deal with Scribner to cover the Brooklyn Nets debut season. Mr. Appleman has written about basketball news and basketball tips for The New York Times, NBA.com, Vibe and NBC Sport and is a senior writer at SLAM magazine. Mr. Appleman tweeted the news this afternoon.
Other sportswriters throughout Brooklyn  are surely kicking themselves right about now for not writing that book proposal they thought of back when they first heard that the Nets were moving to Brooklyn.
In his official capacity, Mr. Appleman will no doubt get to enjoy the much hyped food offerings at Barclays Center. We hope Mr. Appleman likes artisanal, Brooklyn-produced food (and really, who doesn't?). We hear there is a lot of that at the new stadium.
Update: "Inside the Nets first season, set to the backdrop of gentrifying Brooklyn," Mr. Appleman described the book in an email. "It's been a blast so far. Very excited for the season."