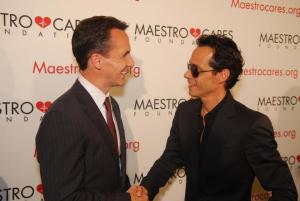 Back in March of this year, Democratic State Senate candidate John Messer, an attorney and businessman, pledged to invest half of a million dollars into his own campaign. Of course, lots of candidates pledge to spend large amounts, and, as can be seen in the case of Nassau County Comptroller George Maragos' campaign for the U.S. Senate, even money loaned to an electoral effort can be retracted. Mr. Messer, however, appears like he's fully on track to meet his promise as he seeks to unseat incumbent Queens Senator Toby Ann Stavisky.
Indeed, Mr. Messer's latest campaign finance records show that he loaned his campaign $150,000 at the end of August, which compliments the $350,000 he invested previously. Although he's received only a few individual contributions, the sum adds up to a hefty total for a state legislative primary, and his final vote margin could be partially testament to the effectiveness of a sizable campaign war chest. Mr. Messer has been freely spending the money too, putting much of it into field and advertising while leaving about $130,000 on hand as he enters the final stretch of of the primary race.
For her part, Ms. Stavisky seems to be taking the challenge seriously and has been raising tens of thousands of dollars from her fellow elected officials, adding up to a couple hundred thousand in total when individual and other political committee contribution are added in, which is not too shabby as she competes for a district that has been reconfigured with new voters so its overall demographic makeup is majority Asian.
Mr. Messer has openly made targeting the Asian vote a key priority of his campaign, but from the campaign finance filings, it's clear both campaigns are making the effort. In her latest report alone, for example, Ms. Stavisky purchased ads in The China Press, the Chinese Radio Network, the Korean Broadcasting Network, Korea Times New York, The Korea Channel, World Journal, Korean Central Daily News, and Ming Pao Daily News.
Voters head to the polls in just 7 days. The winner of the primary will be favored in November as he or she competes against Republican J.D. Kim.