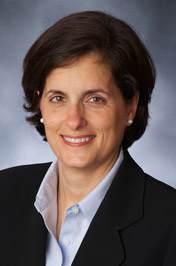 Mercer County Democratic Chair Elizabeth Muoio today sent a letter to the state attorney general's office requesting an investgation into the Mercer County GOP's process for replacing freeholder candidates.
Muoio sent the letter to Donna Kelly, assistant attorney general, questioning how Republicans supplanted former candidates Jim Castelize and Joe D'Angelo.
The Democratic chair said she doubts Mercer County Republican Chairman Rich Levesque's accounting of how the party picked replacements, based on a news report.
"According to this morning's Trenton Times (9/20/12), several Republican committee people, including the Vice Chair of the party, and Robbinsville Mayor and former Republican chair Dave Fried, have now gone on record admitting that no convention/meeting of the majority of the committee people was held," Muoio wrote. "Nor was a notice of any such meeting ever sent out. Instead, according to Vice-Chair Lisa Richford, Chair Levesque made a decision about how he will replace the candidates and this is the procedure he has taken.
"The Trenton Times article stated, 'Levesque said he formed a selection committee to choose the replacement candidates, but he declined to say who was on that committee, when the committee met, and how the decision was made to choose the candidates.'"
Based on that information, Muoio said the Mercer GOP has engineered a flagrant violation of NJSA 19:13-20.
"No notice of a meeting was provided to the members of the Mercer County Republican Committee within seven days of the vacancies occurring (NJSA 10:13-20.b(2))," Muoio told Kelly. "No meeting attended by a majority of the members of the Mercer County Republican Committee was held to select the new candidates (NJSA 19:13-20.1(4)). Chair Levesque was well aware of the statutory requirements, as they had been sent to him, at his request, by County Clerk Sollami-Covello back in July. He thus knowingly placed his candidates on the ballot illegally and should not be allowed to now benefit.
"Due to the fact that ballots must be printed imminently I am requesting an immediate investigation into this matter."
Levesque issued a statement in response to the letter this afternoon.
"The Mercer County Democrats are so intent on keeping a stranglehold on county government that they have chosen to try and disenfranchise voters by not allowing Mercer County residents a choice in this year's election," he said in a statement. "Their record of wasteful spending, lack of transparency and total disregard of how hard-working Mercer County residents' tax dollars are spent has led them to attempt to deny voters a choice in November. Unfortunately, this is what we have come to expect from Brian Hughes and his administration. The Republican Party will continue to expose the Democrats' attempts at disenfranchising voters for what they are – a distraction from their failed policies for the last 8 years."