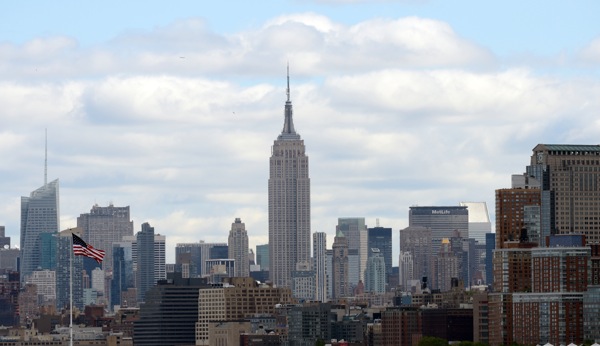 Everyone has been praying for the inclusion of churches and synagogues in the Midtown East rezoning, but no one has checked in on the situation of hotels yet.
The religious institutions fear they will not be able to profit from the rezoning the same way their private neighbors will. Now, the hotel union and its political backers are worrying that hoteliers might be in the opposite position, of profiting too much from the rezoning. They are requesting that the Department of City Planning require special permits for new hotel development within the rezoning area. So far, the Department of City Planning has reservations about the proposal.
The Hotel and Motel Trades Council, which represents some 30,000 hospitality workers in the city, is arguing that without requiring developers to seek a special permit, hotel construction might outstrip that of office development, which is the main goal of the rezoning. The rezoning area stretches roughly from 57th Street to 39th Street between Fifth and Third avenues, with a heavy emphasis of promoting development along Park Avenue and around Grand Central.
A special permit also helps ensure union jobs within any hotels that do get built, as The Observer's David Freedlander explained in a profile of the union's boss, Peter Ward. By making hotels pass through the city's public review process, they require the stamp of the City Council, which is hugely pro-union. Granted requiring this support explicitly is forbidden, but that is what private negotiations are for.
The union thus sees this provision not only as a boon for office builders but also the city's hard working masses. "Many hospitality jobs are middle-class jobs in New York City because of the Hotel Trades Council contract," union political director Josh Gold said. "By implementing a special permit process, we can ensure that this area is not overrun by too many hotels. Protecting middle class hotel jobs is a clear way to stem growing income inequality in New York."
The union points to areas like Hudson Square and Times Square, where hotels have proliferated, at times in direct competition with office space. The Hudson Square rezoning already features a hotel special permit prevision to put an end to the new hotels (there was a minor boomlet with the Trump Soho and some budget-rate places) and instead encourage new offices down there.
The hotel union wants to see the same thing in Midtown, but the Department of City Planning, in its initial analysis of the area's needs, does not yet consider such a permit necessary, and even sees it as a possible detriment to the redevelopment of Midtown East.
"Hotels provide accommodations for visitors, space for meetings, conferences and entertainment, foot traffic for businesses in the area and jobs for New Yorkers," a department spokeswoman said in a statement. "East Midtown is, in fact, the ideal location for hotels–it is centrally located with excellent access to mass transit, and is home to some of the city's best business, landmark and tourist destinations. Hotels in East Midtown are key to the continuing growth of New York City's tourism industry, and they have always been integral to Midtown's identity and success."
Councilman Dan Garodnick, who will have final say on the Midtown East Rezoning should it enter public review next year as planned, disagrees with the department's stance. He said in an interview he was worried about having hotels overtake other types of commercial development. He also cited neighborhood concerns as a reason to require special permits for hotels.
"From a community perspective, I hear about hotels from my constituents all the time," he said. "When you have neighborhoods that are residential, with hotels in them that are 24/7, it can cause problems. There are deliveries, there's catering, drop-offs, visitors, conferences. From a land-use perspective, they're a totally different animal."