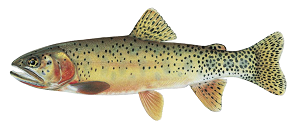 Moore Capital Management founder Louis M. Bacon has donated a 77,000-acre conservation easement on his Trinchera Ranch in Colorado, the U.S. Department of Interior announced today. The easement, in the center of the Sangre de Cristo mountain range, is said to offer breathtaking vistas of high desert shrubs and mountain grasslands; the Southwestern Willow flycatcher and the Rio Grande cutthroat trout are among the species that will benefit from the new conservation area, Leith Edgar, a spokesman for the U.S. Fish and Wildlife Service, told The Observer.
Mr. Bacon, a noted huntsmen, had previously donated a 90,000-acre easement on his neighboring Blanca Ranch earlier this year.
"We are too quickly losing important landscapes in this country to development—and I worry that if we do not act to protect them now, future generations will grow up in a profoundly different world," Mr. Bacon said in a Department of the Interior statement announcing the new easement:
This motivates me and is why I am proud to place Trinchera Ranch, Blanca's adjoining ranch, into a conservation easement forever protecting it with the U.S. Fish and Wildlife Service. I am also honored to help Secretary Salazar and the US Fish and Wildlife Service create the Sangre de Cristo Conservation Area in Colorado's San Luis Valley. It is an area widely known for its cultural, geographic, wildlife and habitat resources, and this conservation area provides another opportunity to conserve it in perpetuity.
Earlier this year, Mr. Bacon returned about $2 billion to investors after deciding that a leaner firm would reap bigger profits. His firm was said to eliminate 10 to 15 positions on Tuesday.