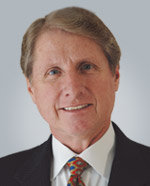 There are lost assets and found assets in the bankruptcy of Peregrine Financial Group, the Iowa-based futures dealer than folded in July after the firm's founder said in a note left before his attempted suicide that he'd used a color printer to hide that his company's bank account was missing some $200 million in client funds.
Lost assets included 304 silver coins depicting characters from the children's TV show SpongeBob SquarePants, valued at about $20,000; Found assets included a baseball glove signed by former New York Yankees manager Joe Torre and baseball hall-of-famer Johnny Bench, all of which may sounds strange if you haven't been following the saga, which has included tales of Peregrine founder Russell Wasendorf's shotgun wedding, wizardry with Adobe Photoshop and catastrophic experience in Romanian real estate. Still, you take what you can get, and today the Peregrine trustee got $700,000 from the National Futures Association, an amount equal to the fine paid by Peregrine to the self-regulating organization in February. According to The Wall Street Journal:
The fine was part of a settlement of charges related to an alleged Ponzi scheme run by a customer of the brokerage. The agency charged that Peregrine didn't properly monitor and report suspicious activity, and the firm agreed to the fine without admitting or denying the allegations.
Now, if we could only track down that crafty real estate agent.
Update: Mr. Wasendorf has reached a plea deal in which "he admits to mail fraud, embezzlement and making false statements," according to Bloomberg.