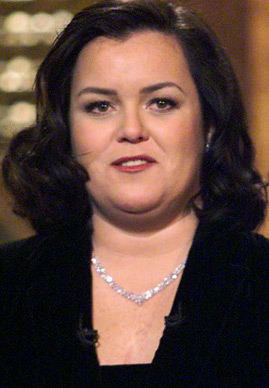 After years of enjoying the suburban life in Nyack, Rosie O'Donnell is finally moving to Manhattan, having closed on a four-bedroom, three-bath duplex penthouse at 130 West 12th Street.
The sale was rumored earlier this summer in the Post, and lo it was real and has finally closed, with Ms. O'Donnell plunking down $8 million for the Greenwich Village spread in one of St. Vincent's former hospital buildings. The Rudin Family, which handled the condo conversion, was only asking $7.95 million, but in her exuberance, Ms. O'Donnell apparently dropped $50,000 to make it a nice even number.
In any event, Greenwich Village residents should ready themselves for yet another celebrity strolling their sidewalks. Time to hone your totally nonchalant expressions, guys! But at least they won't need to pretend not to notice the other celebrities who looked but did not ultimately buy in the building—Blake Lively and Cameron Diaz among them.
The penthouse, listed with Stribling's Sean Turner, is relatively modest by penthouse standards at just over 3,000-square-feet, although it does have "a large and very private terrace" with views to both the north and south (what constitutes a very private terrace, we don't know, but we don't suppose we ever will. It is very private, after all). The listing also boasts that you can see the Empire State building from the kitchen. Alas, all the listing photos appear to be from a lower model unit, so we won't be able to check out Ms. O'Donnell's view of the Empire State building.
Among the other features are a big chef's kitchen—a good place for Ms. O'Donnell to tackle the new healthy eating regime that she's tweeted enthusiastically about—and a master bedroom suite with a windowed walk-in closet and a master bath.
kvelsey@observer.com