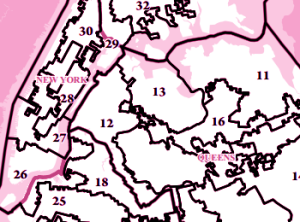 It's Election Day in New York next Thursday! But instead of a titanic battle between ideologies–your Mitt Romneys vs. Barack Obamas, if you will–the options on the ballot will be little-noticed state legislative contests between candidates of the same party, often with few policy differences.
However, that doesn't mean that there aren't some exciting races happening. From "Who Gets Arrested for Raping a Grandmother?" to "Assemblywoman Caught Up in Sex Scandal with Two Young Men," there's been no shortage of nasty drama and mud slinging as voters head to the polls.
Here's a breakdown of who's running and why it might matter who wins. The list below focuses on Democratic races because the few Republican primaries in this staunchly blue city tend to have clear favorites or are taking place in such Democratic territory that the victor is reasonably likely to be irrelevant.
So, without further ado…
Category #1: The End of the Rainbow
---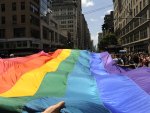 Four Republicans crossed the aisle to help pass gay marriage in New York last year, and three of them are running for re-election this year, Senators Mark Grisanti, Steve Saland and Roy McDonald, are all facing primary challengers that have come out on the opposite side of the marriage issue.
Advocates on both sides of the debate have invested heavily in these races, and regardless of the outcome, the results are sure to help set a national narrative about what happens to Republicans who support gay marriage. Can otherwise conservative lawmakers survive the backlash, or will their unorthodoxies topple their political careers? As state legislatures across this country consider passing gay marriage themselves, these three races could impact the discussion.
And with campaign literature like this, these races won't be short on fireworks.