Category #4: Demographic Pressures
Like it or not, voting patterns often correspond with with ethnicity and political candidates often seek to take advantage of this fact. Some incumbents hold on year after year in districts that don't exactly look like them, while others have seen their districts change beneath their feet since they were first elected. Sometimes it all comes down to the political talents of the incumbents, while in other cases, there just might not be a path to victory anymore.
---
Assemblyman Steve Cymbrowitz is facing a challenge from Ben Akselrod in a race that could demonstrate electoral power of southeastern Brooklyn's Russian-speaking community. Mr. Akselrod, who started off with a strong campaign, stumbled a bit lately when he release a campaign mailer that referred to crime going up in the "negrohood," a mistake that generated local and national coverage. Whoever wins will be one of the more vulnerable Democratic candidates in the city, as the district's Russian and Orthodox Jews communities are increasingly trending conservative at the ballot box.
In a race that will test demographic realities to their very limit, veteran Assemblywoman Rhoda Jacobs is hoping she can be successfully reelected again in a district that is only 15% white. She is facing a serious challenge from District Leader Rodneyse Bichotte, who is of Caribbean descent. Ms. Jacobs, a high-ranking member of the State Assembly, is hoping for high turnout in the district's observant Jewish community.
Assemblyman Mike Miller is running for reelection in a district that contains Woodhaven and is plurality Latino. He faces off against Etienne David Adorno, who seems to be mounting a spirited campaign. If Mr. Miller's fundraising were just a tad stronger, this might not be a race to watch, but his campaign war chest is fairly weak for an incumbent.
.
.
Category #5: Odds & Ends
---
There are some races to keep your thumb on that might not fit into an overarching narrative, but could still be well-worth watching for various reasons. More details below.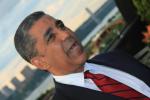 State Senator Adriano Espaillat, who narrowly lost a campaign against veteran Rep. Charlie Rangel earlier this year, is now running for reelection and facing a Rangel-backed challenger in Guillermo Linares. Mr. Linares, who's been endorsed by Mayor Michael Bloomberg and The New York Times, hasn't been holding his own in fundraising, but Mr. Espaillat has been spending lots of money and would appear to have the edge in this Washington Heights and West Side-based district. Mr. Espaillat is a leading contender for Mr. Rangel's seat in 2014, but his political career could be nipped in the bud if Mr. Linares is able to pull off an upset.

Open seat: With Mr. Linares' challenge to Mr. Espaillat, there's a new vacant Assembly district on the northern tip of Manhattan, and several contenders, including Mr. Linares' daughter Mayra Linares, are hoping to replace him. The other candidates include Assembly aide Gabriela Rosa and former candidate Ruben Vargas. Ms. Rosa, who is backed by Mr. Espaillat, and Ms. Linares, who is obviously being supported by her father, would appear to be the frontrunners. How much Mr. Espaillat and Mr. Linares can impact this race is unknown, however, as both may be focused on their own rivalry.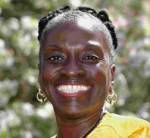 Councilman Charles Barron has made headlines in recent years with provocative campaigns for governor and congress, both of which he lost badly. However, Mr. Barron is not ready to exit stage right just yet. Insiders believe Mr, Barron and his wife, Assemblywoman Inez Barron, may intend to switch offices  and keep their respective seats in the family when he is term-limited in 2013. First, Ms. Barron will have to succeed in her own re-election bid against Chris Banks.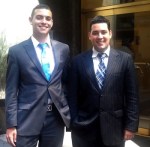 Moshe and Avraham Tischler, brothers who are 20 and 21 years old respectively, are challenging incumbent Assemblyman Dov Hikind and frontrunner State Senate candidate Simcha Felder for two overlapping Brooklyn seats. While neither is especially likely to win, should they post strong showings, it could be taken as a sign of weakness for the two establishment pols they're opposing, as well as the Orthodox Jewish political establishment at-large. Mr. Hikind doesn't have a GOP opponent but Mr. Felder is running against incumbent Republican Senator David Storobin, and he'll need Democrats on his side in the general election.
Assemblywoman Barbara Clark's ethical issues aren't quite enough to land her in the "Indictment Excitement" category, but attorney Clyde Vanel is running an active campaign and is hoping that voter dissatisfaction could lead to an upset in her eastern Queens district.
.
.
.
.


Veteran Assemblyman Nick Perry shouldn't necessarily be vulnerable, but his opponent, attorney and community board chairman Terry Hinds, has a relatively strong profile.
.
.
.
.
.
.
Well, there you have it. For those who really want to get into the weeds, there are also a number of competitive court races across the city. Otherwise, this list should be more than enough to keep you busy on Election Day. Politicker, of course, will be up late into the night following the results.