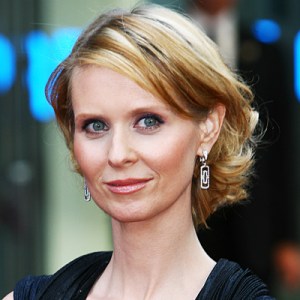 How many Manolo Blahniks can you buy with $1.59 million? More than a few pairs, but then, Cynthia Nixon was the one who always wore (relatively) sensible footwear on Sex and the City. And we expect Ms. Nixon will put the money from the sale of her Upper West Side co-op to better use than a splurge on designer shoes.
Ms. Nixon has sold her apartment at 169 West 78th Street, not listed publicly, to Kathleen Feely and Richard Lehmann, according to city records.
We don't know how much Ms. Nixon was asking for the apartment, nor is the price she paid originally listed in city records (which indicates that she's owned the place since her HBO days, when co-op sales weren't recorded publicly). The actress and her partner Christine Marinoni relocated to a $3.25 million loft in the Village this February.
Remember the days when making it meant moving uptown? But then, Ms. Nixon, a Barnard College grad, has had sufficient opportunity to take in the charms of the Upper West Side. And her new pad is nice and close to Sarah Jessica Parker's townhouse. Brunch!
kvelsey@observer.com