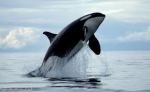 Sen. Carl Levin, a Michigan Democrat, is leading an inquiry into JPMorgan losses on credit derivatives bets associated with the trader known as the London Whale. Bloomberg, citing unnamed sources, says that the Senate's Permanent Subcommittee on investigations, which Senator Levin chairs, is seeking testimony from employees in the bank's chief investment office.
Meanwhile, Reuters reports that U.S. authorities are investigating a fourth JPMorgan trader in an ongoing probe into whether the firm's traders attempted to hide mounting losses on their derivatives trade. In a July conference call, bank executives said that losses had reached $5.8 billion.
The fourth trader, Julien Grout, has become a focus of the probe because he reported to Bruno Iksil, the trader known as the London Whale, according to Reuters. Mr. Grout, who still works for JPMorgan, is at least the seventh current or former employee of the bank's chief investment office to retain legal cousel.
Possible efforts by JPMorgan traders to hide losses are the focus of an internal investigation at the bank.
Update (2:14): In related news, JPMorgan tapped Craig Delany to head its chief investment office, according to a memo obtained by Reuters. The 41-year-old had served as chief operating officer of mortgage banking, and sits on the firm's executive committee.
(H/t Business Insider)