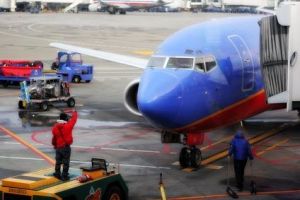 These are precarious times for the employees of financial firms, what with regulators elbowing each other over the biggest and best cases, looming criminal charges arising from the Justice Department's Libor investigation, to say nothing of the SEC's willingness to target middle managers (i.e. Brian Stoker), criminal investigations into JPMorgan's trading losses, recent verdicts in municipal bond bid-rigging cases, etc. Point being, there's plenty to worry about that.Fortunately, advice is in no short supply. At the high end, there's white shoe legal advice (Bruno Iksil, the ex-JPMorgan trader known as the London Whale, reportedly has retained counsel in three cities); at the low-end, you've got compliance department videos ("Bankers Told To Watch What They Say at Bar"); and in the middle, you've got—The New York Times, where today, Peter J. Henning reads into the muni-rigging verdict against three Deutsche bankers and offers the following bit of advice to Libor manipulators:
One of the defendants, Peter Ghavami, a Belgian who had been head of an investment bank in Moscow, was arrested in December 2010 at Kennedy Airport. In the Libor case, a number of banks are outside the United States, so individuals who might be involved should be wary about traveling to this country because of the risk that they could be detained.
Two other points from Mr. Henning's take on the Deutsche case: Prosecutors can probably count on a 10-year statute of limitations in Libor cases, and if you even considered manipulating interbank lending rates while sitting near a computer, you probably committed wire fraud.
Mostly, though, consider a fake passport.