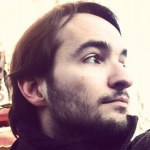 "I felt like in finance, the playbook was already written, and it was my job to execute," said Vinicius Vacanti, co-founder and chief executive officer of Yipit, a startup that delivers personalized daily deals aggregated from other services. "Someone had done it before I did, and someone was going to do it after. In a startup, there's no playbook. You're making it up as you go along."
It was Wednesday night at General Assembly, and 30 bankers, mostly young, mostly male, mostly dressed in shirts and slacks and keeping one eye trained on their mobile devices, had turned out to listen to founders from New York's startup scene talk about their transitions from Wall Street to Silicon Alley. It was a hot ticket.
Call it a function of lower pay at financial firms amid lower profits and increased regulation, call it the Facebook Effect, in which the best-and-the-brightest dream of becoming the next Zuckerberg or Pincus—or changing in cultural attitudes, though we've yet to meet a young banker who said that the Occupy movement influenced them personally. Call it what you want, but if the 70 names on the waiting list for last night's event is any indication, the startup world is increasingly appealing the to smart, ambitious 20-somethings who chart a path that starts at investment banking.
"People are seeing all of these small startups blowing up and they want to be a part of the next big thing," said Sameer Syed, a former JPMorgan analyst who helped organize the Wednesday night session. "In finance, you're not building a product, maybe you're funding the development of the economy, but you're not building anything tangible. People want to be a part of that."
The event was born when Mr. Syed sat down with Matt Minoff, a former Allen & Co. banker and the founder of digital advertising startup Selectable Media. Mr. Syed knew he wanted to leave banking for the tech world, but didn't know how to go about it.
"The difficulty I was having was that startups didn't understand my background," he said. "They viewed me as a finance function, someone who can do payrolls or budgets. Matt told me, 'These are your skills, this is what startups need, this is how to spin yourself.' I said, 'This was so useful, I need to get access to more people like you. There are a lot of people like me who want to get out of finance but don't know how.' He said, 'Why don't we put something together?'"
To that end, Wednesday night's session was one part practical advice, one part inspiration. The startup world provides the chance for self-determination, said Mr. Minoff, and freedom from some managing directors' late-night demands; it's a place where people sometimes work with their shoes off and say crazy things, said Jordy Leiser, who left JPMorgan to found STELLAService, which rates customer service at online shopping sites; it offers the chance to fail gloriously, said Mr. Vacanti, whose decision to leave Blackstone started with a question.
"What if I wake up at 40 and feel like I never failed at anything—would I think, 'Maybe I didn't set the bar high enough?'" he said. "In a startup, you're constantly failing, and it's an awesome experience. You celebrate in a different way when you've also faced defeat."

Which isn't to say it's all fun and games. Leaving Wall Street means saying goodbye to the fancy dinners, and giving up a badge of honor in the adult world. "It's a pride of position," said Ben McKean, founder of Savored, which helps restaurants provide variable pricing based on demand for reservations at given times. "I earned a top spot at Merrill. Now all of a sudden, people are asking what you do, and you say, 'I'm starting a company and I can't even describe it because it's too early.'"
Meanwhile, tech companies are likely to find young bankers attractive for the same reason Wall Street firms do. "It's going to be your job to hustle," said Mr. Leiser. "There have been times where I've literally run to the office because there was something I had to do."
There was more specific advice. Consider working at an existing startup for a couple of years before launching your own project, all agreed: "If you go out and start something on your own, it might take 24 months before you even know what you're doing," said Mr. Minoff.
Don't pitch yourself as a finance or business development guy, but as an operations whiz. "You're extremely smart, crazy hardworking, and very nimble—that's your pitch," Mr. Vacanti said."Our companies are operational nightmares. There should be plenty of roles for you."
Data analysis is another promising route, said Mr. McKean, who hired a finance type who cold emailed him from business school. "Send me your database," the woman said. "You'll be amazed by what I find."
If you don't start your own company, don't waste money on outside developers or legal advice, and don't treat your idea like a state secret. "Non-disclosures will get you laughed at," one of the panelists said.
Pressures and lean years aside, none of the founders on the panel expressed lingering yearning for the Wall Street world.
"How many people do you know who left finance for a startup, then went back?" Mr. Vacanti asked.
None, no one, zero, they answered.