Is there a "Generic White Guy" mold?
Seriously, they aren't even trying! This could be anyone's dad, or possibly Reed Richards.
Gah! Go back to the generic white guy mold! Back! Back!
"Creeper" doesn't begin to cover it.
Surprising how many dogs are pro-Romney this cycle ...
Actually, never mind. When you break them down by breed, it's kind of adorable.
Though obviously this makes a lot more sense.
Somehow these manage to be both creepy and bland simultaneously. Shame they didn't save them for Paul Ryan.
Fun gag gift for your totally inappropriate uncle.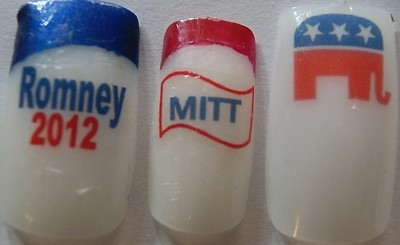 With less than two months to go before the elections, now is the time to stock up on your favorite 2012 memorabilia.

We've perused all of ebay (EBAY) to bring you the very best of Mitt Romney apparel, collectible items and the occasional health/beauty selection. We also found enough terrifying images to last all the way until November. Enjoy!