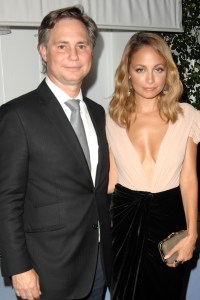 There were a lot of nontraditional elements to Jason Binn's new quarterly, DuJour magazine: It was partnered with online flash-sale site Gilt Groupe, had two co-editors, and launched earlier this month as both an online property for Gilt's members and a direct-mail glossy sent to 250,000 of the country's 1 percenters. Any one of these qualities would be enough to raise eyebrows … especially for a brand that sought to woo luxury advertisers, many of whom are still wary of anything that strays too far from the Vogue norm.
But Mr. Binn—founder and former CEO of Niche media (the company behind Hamptons and Gotham magazines) who resigned in 2010 to work as a consultant for Gilt as chief adviser—had a plan to create an autonomous brand that would partner with his former employer to mine its membership data on one end, while creating a totally autonomous product on the other. And amazingly, he seems to have pulled it off.

"DuJour is a self-contained business," Mr. Binn told Off the Record proudly. "It's funny, people think that because I worked with Gilt and now they are our strategic partner, that there's something more there. Kevin [Ryan, Gilt's CEO and founder] and I joke about it. What really happened was that I sat down with Kevin for 30 minutes after working there a year, and said, 'What do you think about this business proposal?' And he thought it was a great idea. But he gives us complete autonomy: I was flattered when Mr.Ryan agreed to join board."
"But it's a company that I manage and run. Gilt is a distribution vehicle for the magazine, as well as being a shareholder. They are a limited partner. They're a strategic alliance for us, since they have such an amazing database. They are instrumental to the worlds we celebrate editorially."
In addition to Gilt, DuJour also partnered with James Cohen of Hudson News and Dufry. Both Gilt and Hudson get options in the DuJour for their role in the distribution. Mr. Binn has options in Gilt Groupe, as he maintains his position as chief adviser.
DuJour's model for its coveted print readership demo can be found in pie-chart form on the magazine's website: There are seven "filters" that factor into the top 10 markets in the United States, where approximately 80 percent of luxury goods and products are sold. In order to receive DuJour at your home, you have to fit at least five of these criteria, "whether that's a home valued at a million and a half, or a quarter of a million dollar income, or a $5,000,000 net worth, or a charitable donation of $10,000," Mr. Binn ticked off. "We hired about 30 mining companies to get us that information, as well as the email addresses of those people."
Another possible criteria were that they were not already Gilt subscribers, as a separate database was composed of Gilt's top 3 million members, who all receive an exclusive early edition of the virtual monthly magazine.