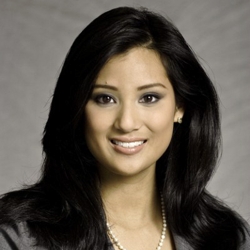 Evelyn Rusli is leaving the The New York Times to become the West Coast technology correspondent for The Wall Street Journal. Ms. Rusli has been writing about Wall Street and technology for DealBook, Andrew Ross Sorkin's Times' business blog, since 2010.
Ms. Rusli's jump to the Journal was first reported by Capital's Joe Pompeo, who published a joint memo from DealBook team Larry Ingrassia, Andrew Ross Sorkin and Jeff Cane breaking the news to the newsroom and expressing their regret at Ms. Rusli's departure.
"Evelyn lit up the newsroom with her energetic personality and her enthusiasm for stories. We will miss her," they wrote.
Ms. Rusli's exit comes the same day as the announcement that the Times poached Deborah Needleman from WSJ to edit T.  The move makes sense for Ms. Rusli as Mr. Sorkin's massive media profile casts a rather large shadow over Dealbook. Changing newspapers may give Ms. Rusli a chance to take more of the spotlight for herself.