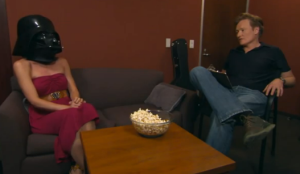 We finally took a moment to dive into Maureen Orth's Vanity Fair exposé about Nazanin Boniadi and her relationship with Tom Cruise and Scientology. That was completely wacky, right? Follow-up question: Did the idea of auditioning spouses make you sort of want to join the church of Scientology? No reason, we're just asking. Hey look! Conan did a segment about how he met his wife!

http://youtu.be/-Uhkq42jkEk
We were always under the impression that CoCo was married to more than one woman, Big Love-style. But maybe that was just wishful thinking.