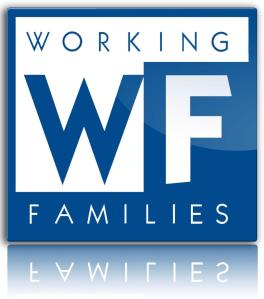 The Working Parties Family rolled out duel endorsements this afternoon, and while neither is necessarily surprising, both candidates are undoubtedly happy to have the labor-backed coalition's support.
The first endorsement went to Councilman James Sanders, who's working to unseat State Senator Shirley Huntley in the Democratic primary only 9 days away. The deadline has passed for the WFP to officially put Mr. Sanders on their ballot line, but the backing is a nice validator as Ms. Huntley tries to keep her head above water since she was arrested on Monday of last week.
"On the City Council, James Sanders has proven himself to be a forceful advocate for the issues that matter most to working class New Yorkers," WFP Deputy Director Bill Lipton said in a statement. "He's stood up to predatory lenders and fought for quality public schools for all our children. His energy and passion for working families' values will be a welcome addition in Albany."
The other endorsement also runs tangent to some questionable behavior by a public official, as it went to Andy King in the special election replacing Councilman Larry Seabrook, who was removed from office after he was convicted on fraud charges earlier this year. Like Mr. Sanders, the party won't be able to officially grant its ballot line, but in this case it's because City Council special elections are nonpartisan.
Mr. King faces a crowded field for that election — which is timed to occur on the same date as the presidential election, but due to his strong performance when he ran against Mr. Seabrook in 2009 and his official endorsement by the Bronx Democratic Party, he's currently the frontrunner to serve out the remainder of Mr. Seabrook's term.
"As a proud member of the Working Families Party, I am humbled to receive the party's support," Mr. King said in the statement. "The leadership of this party has always been at the forefront of the struggle to protect hard-working New Yorkers and their communities. When elected to the City Council, I will continue to fight for New York's working families."