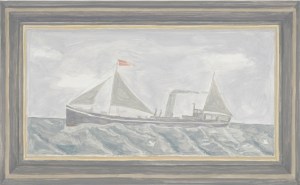 Last month, the Dumbo–based nonprofit Artadia was at the Expo Chicago fair, awarding $45,000 to area artists. Now the organization, which was founded in 1997 by investment banker Christopher E. Vroom, is in Houston for the Texas Contemporary fair, and just announced the artists from surrounding Harris Country, Texas, that will take home another set of grants.
The awardees in this round, receiving a total of $45,000 in funding, are as follows:
– Jillian Conrad ($15,000)
– Carl Suddath ($15,000)
– Francesca Fuchs ($5,000)
– Jang Soon Im ($5,000)
– Seth Mittag ($5,000)
This is the sixth time that Artadia has given grants to Houston artists. They were selected by Michelle White, a curator at the city's Menil Collection, Patrick Charpenel, the director of Mexico City's Jumex Foundation/Collection, and Naima Keith, an assistant curator at the Studio Museum Harlem, from a group of 10 finalists assembled by artist N. Dash, New Museum curatorial associate Margot Norton and Ms. White.
Mazel!