– Maybe? Hopefully? Last week, the American Psycho author went on Twitter to vent about Lindsay Lohan missing her ADR (basically, redubbing tracks when the audio was unintelligible) for their upcoming film, The Canyons. He threatened to sic Patrick Bateman on her, which could only end one way: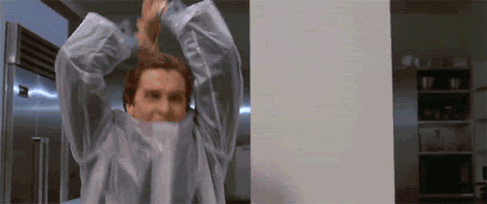 Meanwhile, BEE isn't answering our emails, and Lindsay hasn't been spotted all weekend. (Though that might be more about her dad calling in the LAPD for an intervention at her place in L.A. on Friday.)
– James Franco is "dating" Ashley Benson from Pretty Little Liars. We give it two weeks till he reveals that their relationship was just a performance art piece he was taping for an upcoming MoMA exhibit.
– Can someone explain to us how Ryan Lochte got a little huffy over Seth MacFarlane's impression of him on SNL, but then did a 30 Rock cameo of himself as a "sex idiot"?
– Joaquin Phoenix makes the best analogies ever. When Interview asked him how it feels to be on the awards circuit for his role in The Master, he responded:
It's a carrot, but it's the worst-tasting carrot I've ever tasted in my whole life. I don't want this carrot.