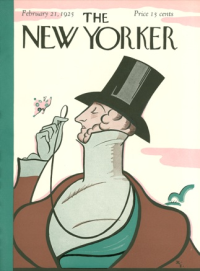 Condé Nast President Bob Sauerberg and Chief Financial Officer John Bellando are in the middle of going over preliminary budgets for next year and are looking to trim some fat. They are asking all the magazines to cut 5 percent from next year's budget, the Post reports.
"I think the goal is 5 percent, and there is not a lot of leniency," a Condé Nast source told the Post. So far, no magazine has been asked to cut more than the mandatory 5 percent, but this cut is is addition to the ten percent that most Condé mags had to cut from the current budget over the summer. Most, but not all. During that round of cuts, The New Yorker remained untouched. But this time, not even The New Yorker is going to be spared.
As with all news of budget cuts, rumors of layoffs are sure to follow. Although none have been announced yet, it may be a matter of time and some open jobs are going unfilled in order to avoid the inevitable.
One position that will have to be filled is that of publisher of luxury fashion mag W in the wake of Nina Lawrence's surprise announcement yesterday. Ms. Lawrence is leaving her post at W to go to The Wall Street Journal as vice president of global marketing and advertising sales.