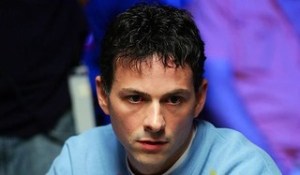 Chipotle shares fell as much as 7.2 percent after Greenlight Capital founder David Einhorn said he was betting against the company today at the Value Investing Conference.
That the stock fell on Mr. Einhorn's pronouncement is not surprising—as The Wall Street Journal reported earlier this month, markets typically respond to Mr. Einhorn's public comments on companies as copycats pile into his bets. Indeed, the Einhorn Effect is greater when the hedge fund manager takes a negative view of a company, with a median same-day decline of 4.9 percent on the nine shorts The Journal included in its study.Chipotle, Mr. Einhorn reasoned, is vulnerable to competition—specifically, from Taco Bell's planned upscale chain. That logic is convincing enough, but maybe … unappetizing? Business Insider has a preview of the new chain, Cantina Bell, and the pictures are perfectly nice. It's just that we've maybe eaten too many 39 cent tacos in our day to fully credit the idea of Taco Bell heading north.
Mr. Einhorn said he remained bearish on Green Mountain Coffee Rosters, a bet he made famous with his presentation at the Value Investing Conference last year, and that he ws long Cigna and General Motors. Those shares also moved with Mr. Einhorn's comments, according to Forbes.
Chipotle shares rebounded after Mr. Einhorn's comments, and are down 4.2 percent.