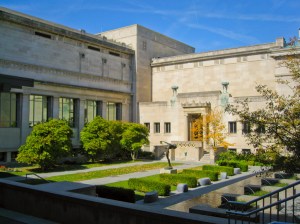 Esther Bell, who has served as a curatorial fellow at the Morgan Library and Museum, has been named curator of European painting, sculpture and drawings at the Cincinnati Art Museum, the Cincinnati Enquirer reports. (Thank you to Artforum for the tip.) Ms. Bell holds a Ph.D. from the Institute of Fine Arts at New York University, and has held positions at the Metropolitan Museum of Art and the Sterling and Francine Clark Art Institute, in Williamstown, Mass.
But there's more news out of CAM! The institution has also hired a new chief conservator, Serena Urry. She has an M.A. in art history and a diploma in conservation from the IFA at NYU. She comes to the museum after working at the Barnes Foundation, now based in Philadelphia, and the Detroit Institute of Arts, where she was conservator of paintings.
Congratulations to both IFA grads!