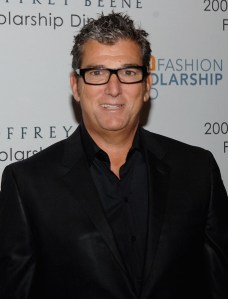 While it was rumored earlier this year that Theory honcho Andrew Rosen was paying more than $12.5 million for a four-bedroom penthouse at the St. Vincent condo conversion 130 West 12th Street, now there's proof. City records show that Mr. Rosen paid $13 million, a bit of a price bump over the $12.8 million that the sponsor unit was asking.
The building has a way of getting buyers to pay more than the retail value. Rosie O'Donnell also plunked down a little extra cash for her duplex penthouse, paying $50,000 above the sticker price. Maybe Mr. Rosen should bring on Stribling brokers Alexa Lambert and Sean Turner to help shill his company's clothes.
Details on Mr. Rosen's new four-bedroom, 3.5-bath home are scarce, given Stribling's super-generic listing. But it would appear to be the 3,800-square-foot, floor-through uber-penthouse, if we may call it that. Said penthouse boats 2,200-square feet of wrap-around terraces and wood-burning fireplaces in the living and dining rooms. Mr. Rosen is relocating from a 49th-floor duplex in Columbus Circle.
Interiors, if Mr. Rosen chooses to keep them, are by Cook + Fox Architects, but we certainly expect that he'll want to put his personal stamp on the space. He is, after all, the macher who is creating the closest thing America has to luxury empires like LVMH or Gucci, if you take Anna Wintour's word for it.
Alas, even with all that terrace space, we don't suppose Mr. Rosen will be able to stable any of the two dozen race horses he owns.  At least he can compare penthouses with fellow rag trader and friend Mickey Drexler, who snapped up a Tribeca "mansion in the sky" earlier this year.
kvelsey@observer.com