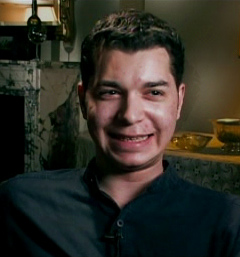 As a child born into one of the country's most powerful publishing families, it can be hard to escape from the shadow of one's overwhelmingly successful antecedents. It appears that Samuel I. Newhouse IV didn't want to be in the literal shadow of the family offices, soon to relocate to the World Trade Center, either. He's jettisoned his trendy Tribeca loft at 55 North Moore Street for $2.7 million, according to city records.
Mr. Newhouse bagged the three-bedroom, 2.5-bath co-op for $2.4 million back in 2009;  a nice newlywed nest for him and his brand new bride. As you might expect, the fourth-floor pad is packed with authentic industrial touches that give a faint whiff of the neighborhood's working class history but none of the odor: industrial pendant lights, a tin-pressed ceiling, steel and mesh doors leading to the master bedroom (custom, of course) and Cuban hand-rubbed white washed brick walls. And don't forget the vintage industrial ladder that leads up to a sleeping loft, right next to the industrial sliding steel doors opening into "the cozy third bedroom," according to the listing, held by Elika & Associates broker Yael Dunsky.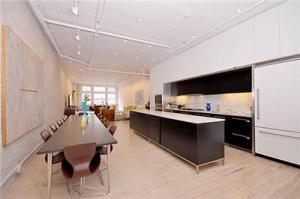 If so inclined, buyer John Woodby will be able to continue the fantasy of long days of punishing physical labor in the kitchen, where there are plenty of props for the pretend chef: Leche de Luna stone countertops, deep double sinks, a Viking refrigerator, Fisher/Paykel dishwasher and Wolf range with double ovens. He could even buy a few more, if so inclined, with the few hundred thousand he shaved off the $2.99 million ask.
Where will Mr. Newhouse's new house be? We're not sure, as no purchases under his name have hit city records in the last few days. He could be cutting expenses in solidarity with the 60 staffers that Conde Nast just laid off—if he moved to Cobble Hill he could save some cash and kick it with fellow media scion A.G. Sulzberger. But heirs to vast media fortunes usually stretch their spending wings as they get older.
kvelsey@observer.com