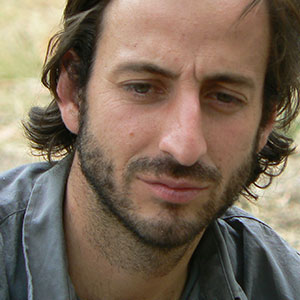 At the Creative Time Summit earlier this afternoon at New York University, Creative Time's director, Anne Pasternak, presented its annual $25,000 Leonore Annenberg Prize for Art and Social Change, which aims to honor someone who "has committed his or her life's work to promoting social justice in surprising and profound ways," to artist and activist Fernando García-Dory. He's also an agroecologist.
A bit about Mr. García-Dory, via Creative Time:
Driven by a belief that art must be "proactive, not just reactive action," García-Dory has become a leader in the field of socially engaged art and a pioneer of a new field connecting art and agroecology. Beginning with his 2004 project, The Shepherd's School, in the Spanish Pyrenees, García-Dory has engaged one of the world's most underrepresented and—at a population of an estimated 250 million—widespread communities: pastoralist and nomadic peoples.
This is the fourth year that the prize has been given. The three previous winners, in reverse chronological order, are Dutch artist Jeanne van Heeswijk; Rick Lowe, the founder of Houston's Project Row Houses; and the activist duo the Yes Men.
The Creative Time Summit runs through tomorrow in New York, and can be viewed online via the organization's website.