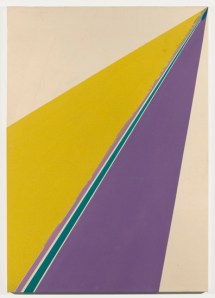 Los Angeles gallery David Kordansky announced today that it now represents Sam Gilliam, one of the foremost artists in the Color Field school of painting.
Born in 1933, Mr. Gilliam's striped and geometric paintings from the early 1960s helped define the Washington Color School and he created a watershed moment in contemporary painting when he removed the stretcher bars from his canvas and draped the canvas from other supports.
From the early 1960s through today, his work has addressed biographical and sociological themes, some specifically related to the experiences of African Americans.
Mr. Gilliam's first show at David Kordansky Gallery, set to open in the spring of 2013, will be curated by fellow gallery artist Rashid Johnson.