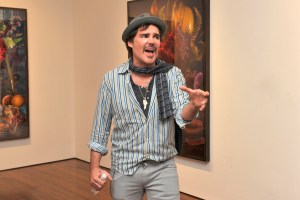 Hey, kids! Are you organized, thorough, creative, enthusiastic and efficient? Do you thrive under pressure? Do you like scanning, updating websites, resizing images, archiving and basic office administration? Are you comfortable answering phones, taking messages and doing some light lifting? Why not work for David LaChapelle? He's an artist! You like art, right?
Mr. LaChapelle's New York gallery, Fred Torres Collaborations, is also looking for an archival intern with a focus on the artist and photographer David LaChapelle. Hey now!
The internships are unpaid but students can receive school credit.