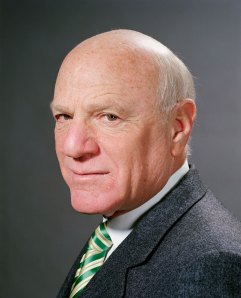 "There is real enthusiasm for Newsweek Global as an all-digital product," said Barry Diller today on IAC's quarterly earnings call. "But we do not have stars in our eyes."
IAC's third quarter media revenue almost tripled to $52.7 million, thanks to the inclusion of NewsBeast in the company's consolidated results–following its acquisition of a controlling interest in May–but the media unit's operating loss rose to $13.2 million from $2.8 million a year ago.
Mr. Diller said that the decision to cease print publication of Newsweek "would dramatically decrease those loses," but stressed that the success of an all-digital Newsweek was not critical to future projections. "It's not like we're projecting that this digital product will have x or y subscribers," he said, adding that "the prospects for the enterprise are much improved" by the end of the print edition and its attendant downsizing, a restructuring executives said would cost $5-$10 million.
IAC owns 80% of Newsweek, while the Sidney Harman Trust owns the balance. However, the Harman Trust has ceased investment in the business, leading to a natural dilution of it stake.